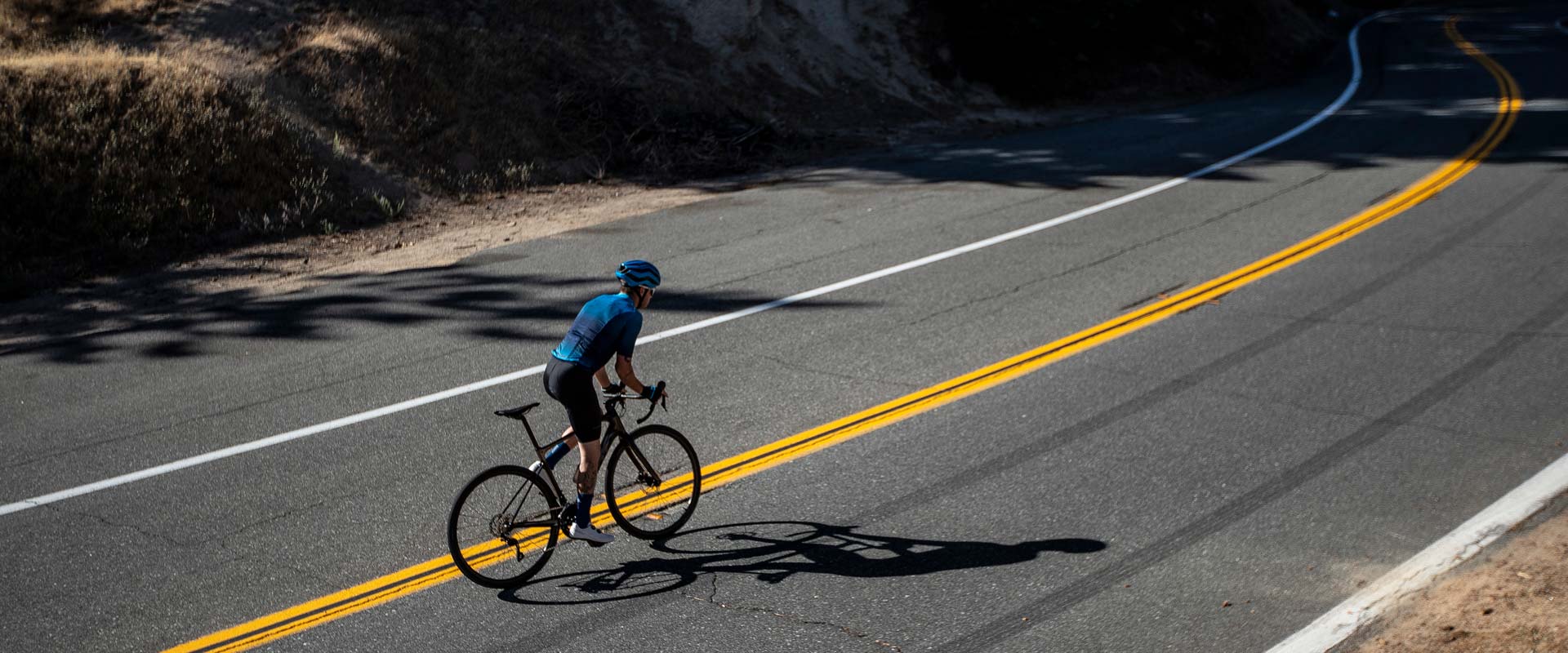 Kies de langste route. Beklim de hoogste bergen. Deze gloednieuwe endurance racefiets is speciaal gebouwd om jou comfortabel te laten rijden tijdens langeafstandsritten in allerlei weersomstandigheden. Hij is licht, efficiënt en supersnel.
Highlights
Handcrafted with Advanced-grade composite material, the Defy Advanced is engineered with tube shapes that are optimized to absorb road shocks and vibrations. Even with its smooth ride quality, it still delivers a lightweight, stiff and lively feel when you're climbing, accelerating and cornering. It's made with a specific carbon layup to give it an efficient, high-performance ride quality that helps you push new limits of endurance. The D-Fuse seatpost and handlebar system also help reduce road vibrations, adding to its smooth, compliant feel on the road. A tubeless Giant WheelSystem and tires boost speed and efficiency with a reduced risk of flats. And for added control, it features integrated disc brakes with flat-mount disc brake tabs and 12mm thru-axles.
Technologieën


Advanced Composite Technology
Het hoogwaardige carbon van Giant wordt gebruikt om dit custom framemateriaal te produceren in onze eigen composietfabriek met een hoge stijfheid-gewichtsverhouding. De voorste driehoek van deze framesets wordt geassembleerd en gegoten als één doorlopend stuk in een eigen productieproces genaamd Modified Monocoque Construction.


Compact Road Design
Compact Road werd in de jaren 1990 geïntroduceerd door Giant met het professionele Team ONCE en heeft voor altijd een revolutie teweeggebracht in het uiterlijk van krachtige racefietsen. Een naar beneden hellende bovenbuis (van de bovenbuis tot de zitbuis) creëert kleinere driehoeken voor en achter voor een lichtere, stijvere fiets. Het maakt het ook voor rijders van alle maten gemakkelijker om een ​​perfecte pasvorm te hebben.


D-Fuse Technologie
De D-Fuse zadelpen en het stuur zijn ontworpen om te functioneren als een systeem, waardoor schokken en trillingen worden opgevangen, zodat je meer en sneller kunt rijden.

Internal Seatpost Clamp
Een lichtgewicht, volledig intern zadelpen-vergrendelingsmechanisme biedt zelfverzekerde klemkracht met betere prestaties en esthetiek.


OverDrive
Er is gebruikgemaakt van Giants, oversized stuurbuistechnologie. De oversized balhoofdlagers (1 1/4" onder en 1 1/8" boven) en de taps toelopende stuurbuis zorgen voor optimale stijfheid in het bochtenwerk en verbeterde stuurprestaties.


Tubeless System
Minder lekke banden. Meer grip. Minder rolweerstand en een soepelere, snellere rit. Het Tubeless-systeem van Giant maakt het eenvoudiger dan ooit om al deze voordelen te ervaren.